C-PACE Sponsors


Founding Platinum Sponsor



Founding Silver Sponsor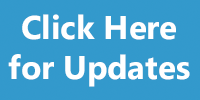 Commercial Property Assessed Clean Energy (C-PACE)

Announcements
• The new website is live! For more detailed program information please visit us at www.OklahomaCPACE.org.

• Oklahoma C-PACE is proud to announce that just a few weeks after the launch in Tulsa County, a second county to the program has been added! Cleveland County is home to the University of Oklahoma and is the third most populous county in the state. Please reach out if you have any potential projects there or have any questions about the program. County Commissioner Rod Cleveland was instrumental in getting the program approved quickly, and remarked, "C-PACE program is a great economic development tool that doesn't increase county government cost to the taxpayers. The Board of County Commissioners are proud to offer Oklahoma C-PACE to our residents and show that Cleveland County is forward thinking and ready for business." C-PACE Cleveland County is identical to C-PACE in Tulsa County. The program is committed to working towards a unified program rollout to the greatest extent possible across the state.

• Capital provider registration is now open! We are asking capital providers to fill out this form on the website to officially register with our program. Registered providers will be listed at www.OklahomaCPACE.org

• Oklahoma C-PACE closed the first loan in Tulsa County in early May. Nobis Rehab Hospital, utilized $7.7 million in C-PACE financing through Petros PACE Finance to increase energy efficiency in their new Tulsa hospital, which is projected to open in mid-2022. After a year when the vital importance of healthcare professionals has been on full display, C-PACE is thrilled that the first project is a hospital.

• In Oklahoma, C-PACE is authorized by the state, but county governments must take the step to enable and establish the program within their boundaries before C-PACE loans can be issued. Oklahoma C-PACE has developed the platform and legal framework to make this a straightforward process with no costs to the county. We continue to reach out to new counties to expand the program. If you are interested in pursuing a project outside of Tulsa or Cleveland Counties or are a county official interested in bringing C-PACE to your county, please contact us at https://oklahomacpace.org/contact/.


What is C-PACE?
Commercial Property Assessed Clean Energy (C-PACE) is a financing mechanism designed to encourage energy and water efficiency improvements, renewable energy systems, and building resiliency projects for commercial properties. As a voluntary, open-market financing model, C-PACE allows commercial property owners to secure private low-interest, long-term loans for eligible energy improvements whereby the loan is placed on the property as an assessment and is repaid through the county property tax system. The financing arrangement then remains with the property even if it is sold, facilitating long-term investments in building performance. The longer-term payback allows the efficiency improvements to pay for themselves over time.
Around the country, C-PACE financing has been used for HVAC upgrades, boilers, chillers and furnaces, automated building controls, high efficiency lighting, building envelopes (insulation, windows, etc.), low-flow fixtures, solar, geothermal, electric vehicle charging stations, and other energy improvement projects. Oklahoma's C-PACE project eligibility and other program guidelines are currently being developed. Program completion and launch in Tulsa County is expected no later than Fall 2020.
C-PACE encourages economic development through private investment in smart energy solutions for Oklahoma's commercial buildings.
How is C-PACE Different?
Unlike traditional loans for building improvements, C-PACE can provide up to 100% financing for program-eligible improvements. C-PACE loans are tied to the building's county property tax record as an assessment and repaid as an additional line item on the property tax bill. No down payment is required nor is the property owner required to give a personal guarantee on the loan. The lenders enter into loan contracts directly with the property owners and the county bills the annual payment on the property tax statement and remits that payment to the original lender. If the property is sold, any remaining assessment can be passed to the new property owner.
C-PACE in Oklahoma
Oklahoma's C-PACE enabling legislation was effective November 1, 2019. Tulsa County became the first in Oklahoma to pass a resolution in fall 2019 expressing intent to implement C-PACE and established a pilot program under which two C-PACE loans were made. In the pilot phase, it was determined that the law needed more clarification. In 2020, during the shortest legislative session in state history, this C-PACE amendment was approved by the legislature and signed by the Governor.

To create an active program, counties must pass resolutions authorizing C-PACE voluntary special assessment liens and establish the program. INCOG is working with Tulsa County and other partners throughout the state to create a C-PACE Program Administrative Platform template that will work statewide for any county choosing to initiate a program. Consistency in policies, procedures and guidelines throughout Oklahoma assures streamlined processes for counties and program participants. The intent is to have C-PACE active in the fourth quarter of 2020 for counties with interest in establishing this program.

INCOG's Role
Partnering with Tulsa County, Oklahoma Department of Commerce, and Oklahoma Office of the Secretary of Energy & Environment, INCOG has stepped forward to lead the development of an Oklahoma C-PACE Program framework which can be replicated by any county choosing to initiate a program.
Learn About Oklahoma C-PACE
Webinar #1:
C-PACE 101: An Introduction to C-PACE
This webinar occurred Wednesday, June 24, 2020
The archived slide deck is available here.
A full recording of the webinar is available here.

This webinar provides an opportunity to learn how Commercial Property Assessed Clean Energy, or "C-PACE," financing raises the value of commercial property, reduces utility costs, creates business opportunities for the construction industry, and increases economic development through secure lending.

Content includes:
• The fundamentals of C-PACE financing
• The C-PACE transaction structure
• The benefits of C-PACE
• The C-PACE application process
• What is the Oklahoma C-PACE program?

Target Audience: Property owners, financial institutions, contractors, local government officials, economic development professionals

---
Webinar #2:
WORKSHOP TO DEVELOP OKLAHOMA'S C-PACE PROGRAM:
Developing C-PACE in Oklahoma
This webinar occurred Tuesday, June 30, 2020
The archived slide deck is available here.
A full recording of the webinar is available here.
This workshop-style web event builds on the previous introductory webinar to C-PACE in Oklahoma and will include opportunities to contribute to the program guidance manual.

Content includes:
• Introduction to C-PACE financing
• Legislative history of C-PACE in Oklahoma
• Introduction to INCOG, the program sponsor
• How to create a statewide C-PACE program
• Drafting the Oklahoma C-PACE Guidance Manual
• Opportunities to contribute to the Guidance Manual

Target Audience: Members of the real estate industry, engineering and contracting industry, financial industry, and economic development officials.

---
Webinar #3:
Oklahoma C-PACE: Benefits and Implications For Local Government
This webinar occurred Wednesday, July 22, 2020
The archived slide deck is available here.
A full recording of the webinar is available here.
The Oklahoma C-PACE Program invites local government officials and staff to join this webinar on C-PACE financing. C-PACE can be a new tool in your economic development portfolio, but each county needs to first "opt in" to this new program. This web event will explore how C-PACE financing can benefit your counties and communities. The webinar will detail the role of local governments in establishing and administering a C-PACE program, with a close look at which responsibilities can be outsourced by local governments to third parties and how INCOG is working to streamline the startup process for you.

Content includes:
• Fundamentals of C-PACE Financing
• Legal Background on Oklahoma's C-PACE legislation
• C-PACE program roles: program sponsor, program
• administrator, and local government
• C-PACE transaction structure
• The county's role in establishing a C-PACE program
• Program Documents
• Case Studies

Target Audience: Municipal and county tax and economic development officials, county commissioners, and staff.


Financial sponsorship toward the costs associated with developing Oklahoma's C-PACE platform is welcome. Sponsors receive logo recognition on this webpage and will be listed as founding members of Oklahoma's C-PACE platform. More information regarding the timeline, implementation plan, and sponsorship levels and benefits can be found in our C-PACE sponsorship information packet.
C-PACE Toolkit from US Department of Energy
The C-PACE Toolkit is a resource provided by the US Department of Energy's Better Buildings program to provide commercial building owners and occupants the information needed to take advantage of this financing mechanism to fund efficiency and resiliency improvements for their buildings. Though this toolkit is a national overview, Oklahoma's specific program is currently in development and will be available in late 2020.
For more information, contact: