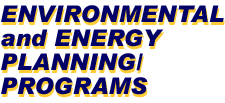 • Overview
• Metropolitan Environmental Trust (M.e.t.)

AIR QUALITY
INCOG is widely recognized as the planning agency for air quality issues in the Tulsa metropolitan area. As such, INCOG provides strategic planning and coordination of regional efforts to address the challenges of meeting the national ambient air quality standards.

Click on any of the links below for additional information:

For more information, contact:
Nancy Graham,
Air Quality Programs Manager
918.579.9418     
ngraham@incog.org





The INCOG Ozone Alert! Program was honored with a 2012 Henry Bellmon Sustainability Award in the category of Responsible Economic Growth. The annual awards are presented annually by the Tulsa Southside Rotary Club and Foundation.

The mission of the Henry Bellmon Sustainability Awards is to raise awareness and reward those people, agencies, organizations, or companies that dedicate themselves to a balanced approach toward quality of life for all, responsible economic growth, and environmental stewardship.

---



Transportation Resource Center
As money gets tighter, it's more important than ever to consider the cost of transportation and alternatives. Many are using the new Transportation Resource Center website to go green and save money.


Ride sharing, biking, walking, and riding the bus can all benefit air quality while also saving money.

At www.TulsaTRC.org, find bus routes, bike/walking trails, locate a rideshare, and so much more.